Radiola 18 was introduced on April 19, 1928 as a replacement for the ill-fated Radiola 17, which suffered from lack of sensitivity. Novel circuit techniques improved the sensitivity of the 18 and it became one of the most popular radios manufactured by RCA during this era.
The Model 100-A Loudspeaker was released well ahead of the Radiola 18 and was described as "The reproducer that is the standard of comparison in the radio industry"
Year:1928 / Radiola 18
Manufacturer: RCA
Tubes: 7
Band: AM
Type:TRF(Tuned Radio Frequency)
Size: 27.5 x 9 x 7.5 inches
Power: AC (105-125)
Power consumption: 85 watts
Speaker: Model 100-A
Cabinet: Coffin shape-wood
Color: Walnut
Weight: ~20 lb
Aerial req: >20ft
Manufactured: 250,000
Return to Catalog.
Vadax Radio
Click on the thumbnail image to magnify view.
Click on the magnified view to return to thumbnails.
Price: $135 (includes the 6.25% state sales tax).
Local pick up only.
To personally view the catalog of radios or to purchase please click .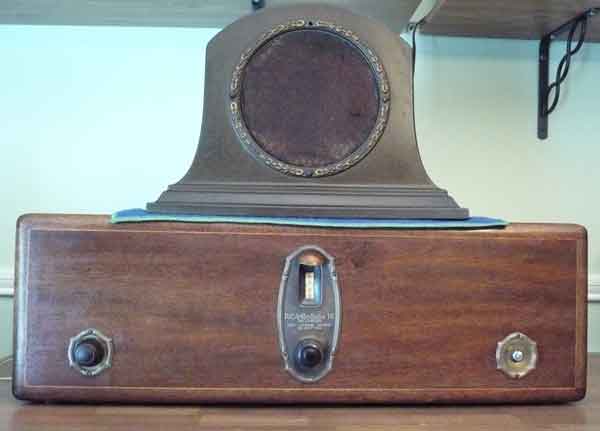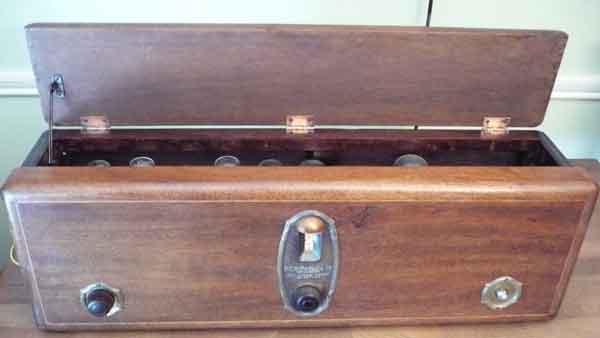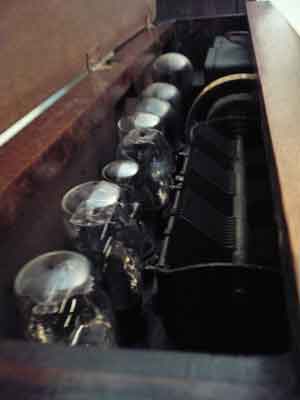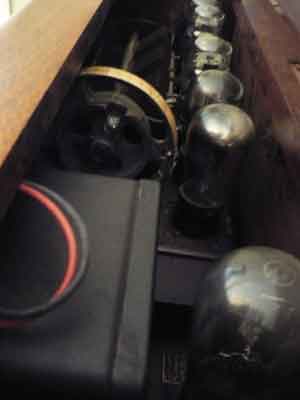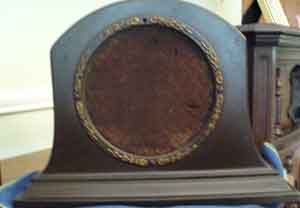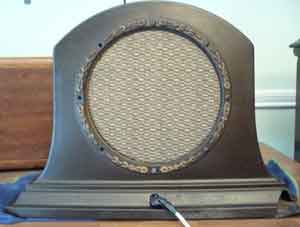 SOLD