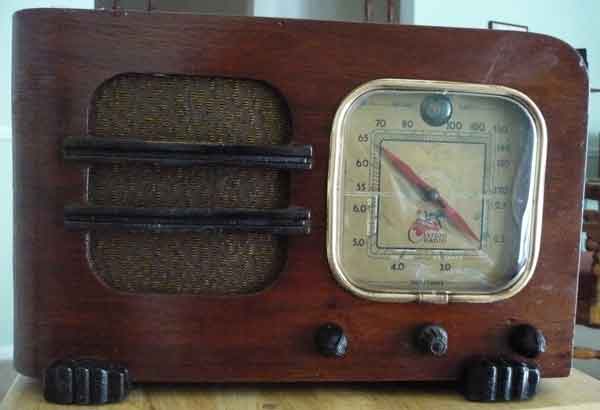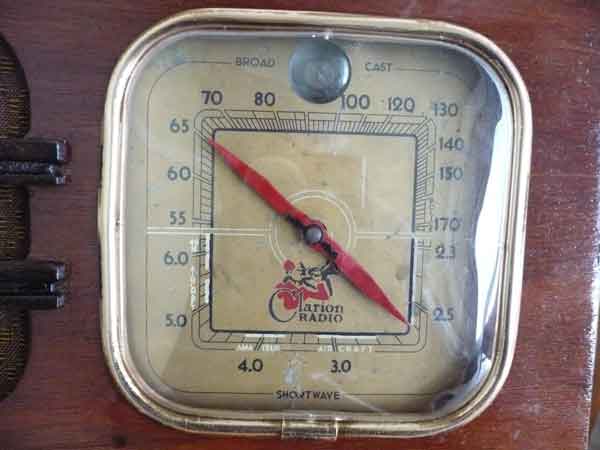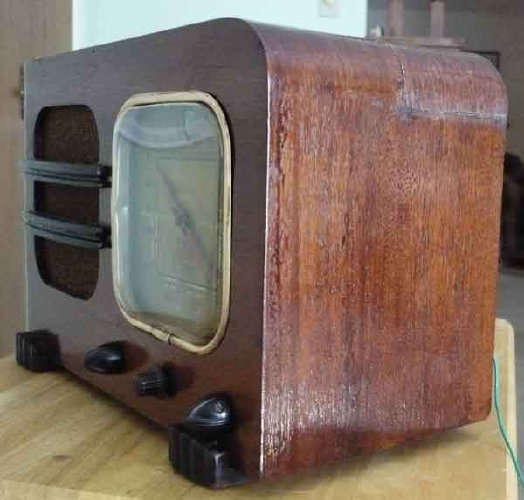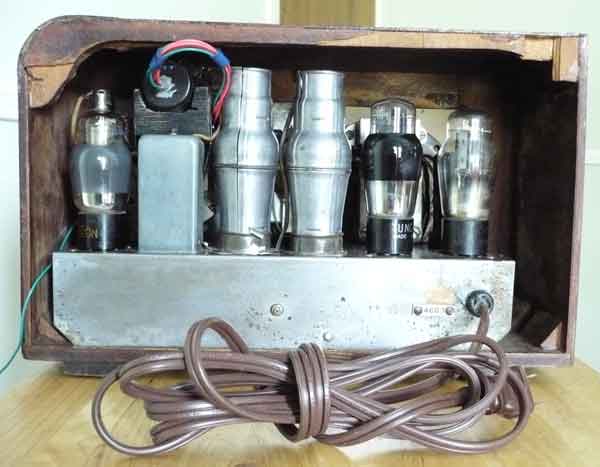 The Clarion_Warwick Mfg. Corp., (Chicago) Model 610 is a six-tube super-heterodyne radio receiver with a fluorescent tuning indicator combining standard AM broadcast and shortwave 2.2- 6.2 MHz band reception.
Year:1939 / Model 610
Manufactured: ---
Tubes: 7:6A7, 6D6, 6Q7G, 25B5, 25Z5, L49B(1), 6G5(2)
Band: AM Broadcast / SW
IF Frequency:460 KHz
Size: 11 x 9 x 5 inches
Power: AC/DC (110-120)
Power consumption: ~35 watts
Cabinet: wood
Color: walnut veener
Aerial req:20 feet >
(1): L55B used
(2):Tuning indicator 1629 used
Click on the thumbnail image to magnify view.
Click on the magnified view to return to thumbnails.
Return to Catalog.
Price: $135 (includes the 6.25% state sales tax).
Local pick up only.
To personally view the catalog of radios or to purchase please click .