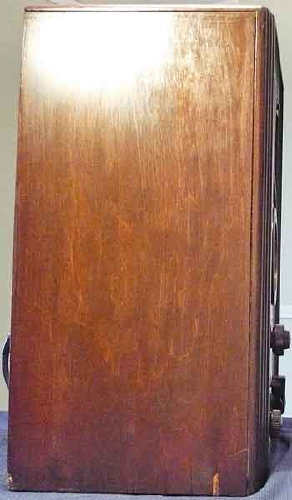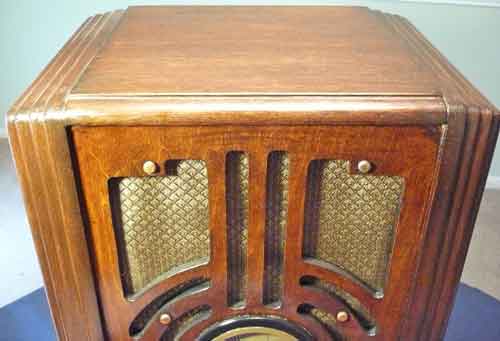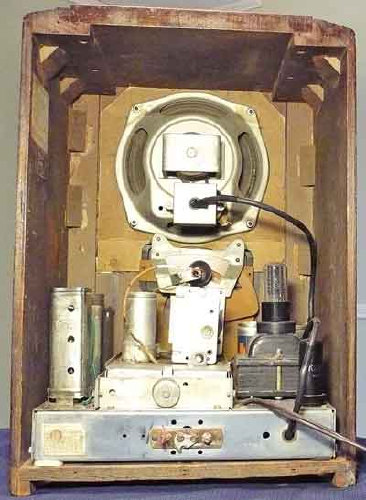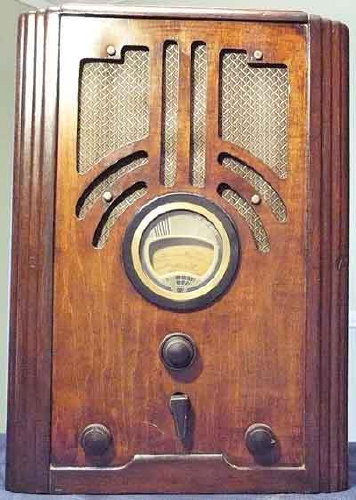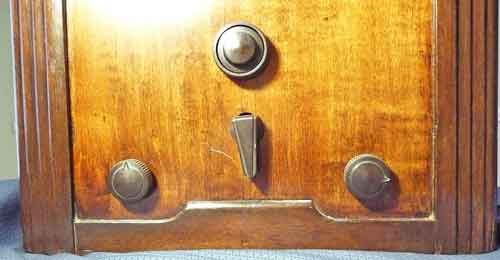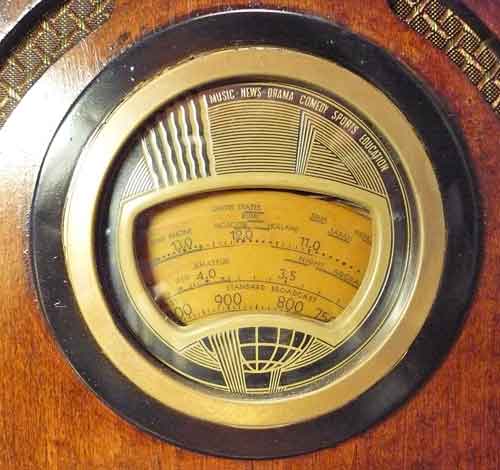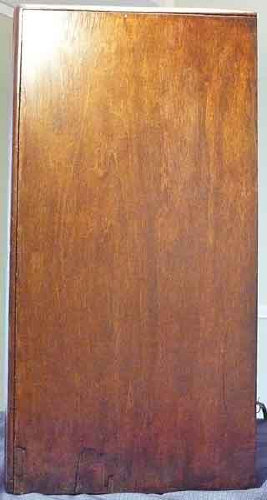 Vadax Radio
The Philco Model 37-610B (late version) Tombstone Radio (1937) uses a 5-tube AC-powered super-hetrodyne chassis that covers standard broadcast from 530-1720 kHz, shortwave band 1 from 2.3-7.4 mHz, and shortwave band 2 from 7.35-22 mHz. The original model used a photofinished front side. The faux layer on this radio was completely worn with use. The front side has been cleaned up and stained.
Year:1937 / Model 37-610B
Manufactured: 12,500
Tubes: 5: 6A8G, 6K7G, 6Q7G, 6F6G, 5Y4G
Band: AM Broadcast / SW1/SW2
IF Frequency:470 KHz
Size: 13 x 18.5 x 9.5 inches
Power: AC (110-120)
Power consumption: 60 watts
Cabinet: wood
Color:Original-Front: faux brownish finish. As displayed: walnut stained
Aerial req:10 to 20 feet
Click on the thumbnail image to magnify view.
Click on the magnified view to return to thumbnails.
Return to Catalog.
Price: $145 (includes the 6.25% state sales tax).
Local pick up only.
To personally view the catalog of radios or to purchase please click .