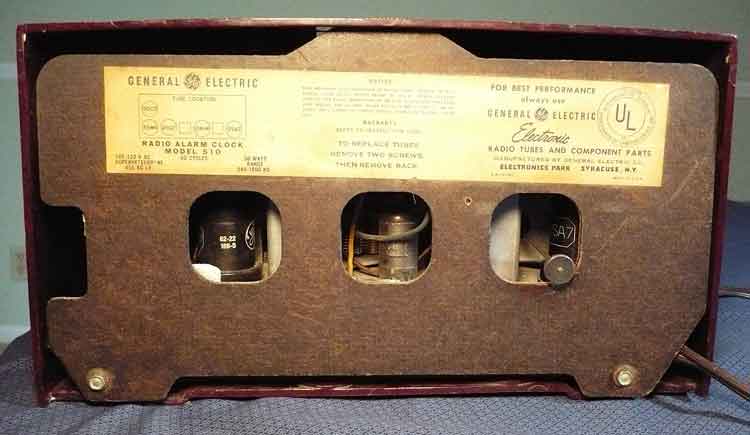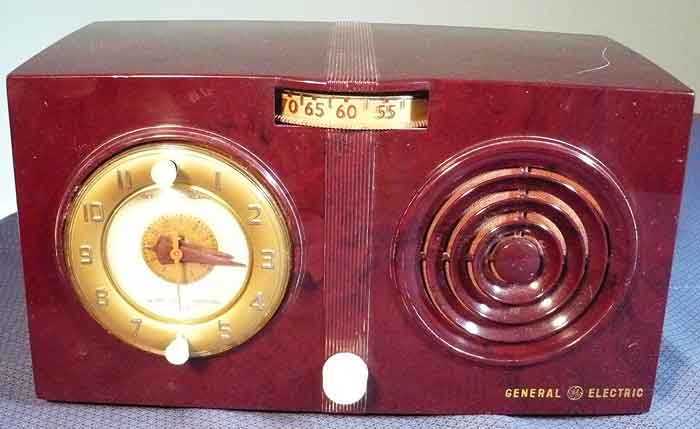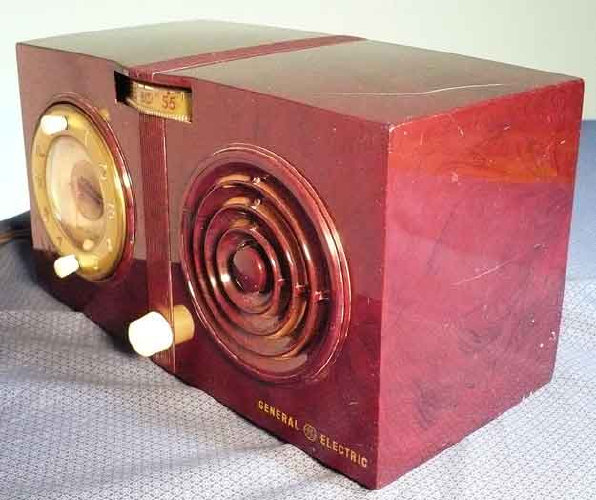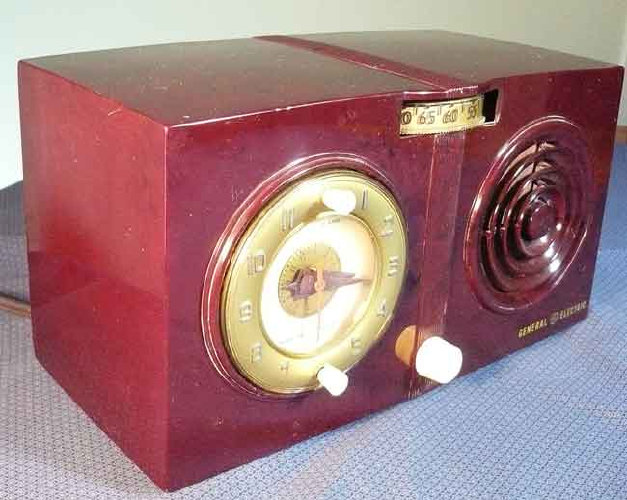 The General Electric Model GE 41-510F receives AM from 540 to 1600 kc.
Includes an electric time clock with wake-up alarm.
The chassis uses 5 tubes and operates on 115 volts, AC only.




Vadax Radio
Year:1951
Manufactured:
Tubes: 5: 12SA7, 12BA6, 12SQ7, 50C5, 35W4
Band: AM Broadcast
IF Frequency: 455 KHz
Size: 11.4 x 6.3 x 5.3 inches
Power: AC @ 60Hz (105-120) Volts
Power consumption: 30 Watts
Cabinet: plastic
Color: Maroon
Aerial: internal loop
Audio Output: 1 Watt
Click on the thumbnail image to magnify view.
Click on the magnified view to return to thumbnails.
Return to Catalog.
Price: $65 (includes the 6.25% state sales tax).
Local pick up only.
To personally view the catalog of radios or to purchase please click .