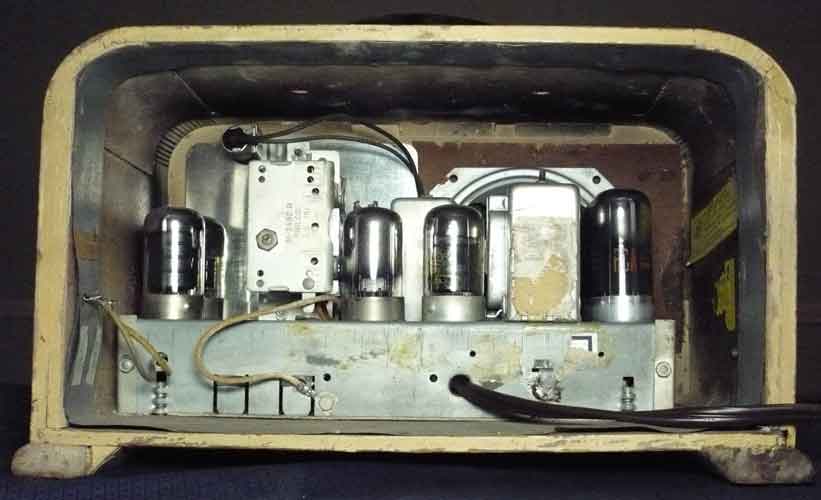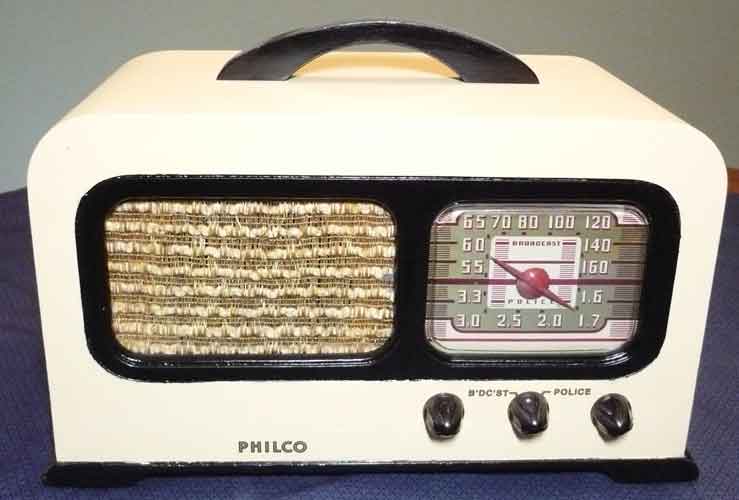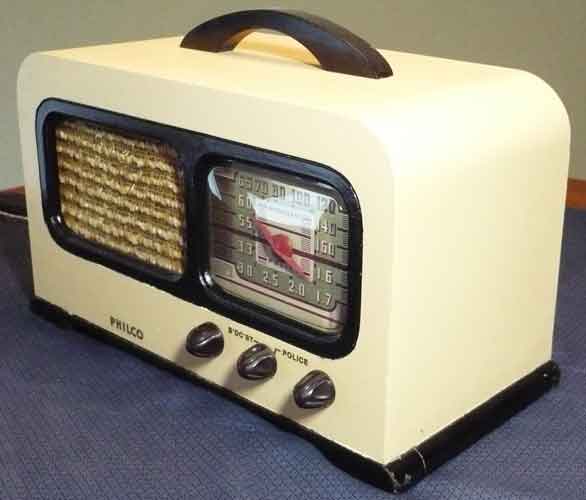 The Philco Model 41-220CI receives AM from 540 to 1600 kc and the "police" band from 1.6 to 3.3 MHz. The chassis uses six tubes and operates on 115 volts, AC or DC.




Vadax Radio
Year:1941
Manufactured: 9,051
Tubes: 6: 7C7, 7A8, 7B7, 7C6, 50L6GT, 35Z3
Band: AM Broadcast / Police 1.6 - 3.3 MHz
IF Frequency: 455 KHz
Size: 12.5 x 7 x 6.3 inches
Power: AC/DC (110-120) Volts
Power consumption:
Cabinet: wood
Color: ivory finish with dark trim
Aerial: internal loop
Audio Output: 1 Watt
Click on the thumbnail image to magnify view.
Click on the magnified view to return to thumbnails.
Return to Catalog.
Price: $85 (includes the 6.25% state sales tax).
Local pick up only.
To personally view the catalog of radios or to purchase please click .