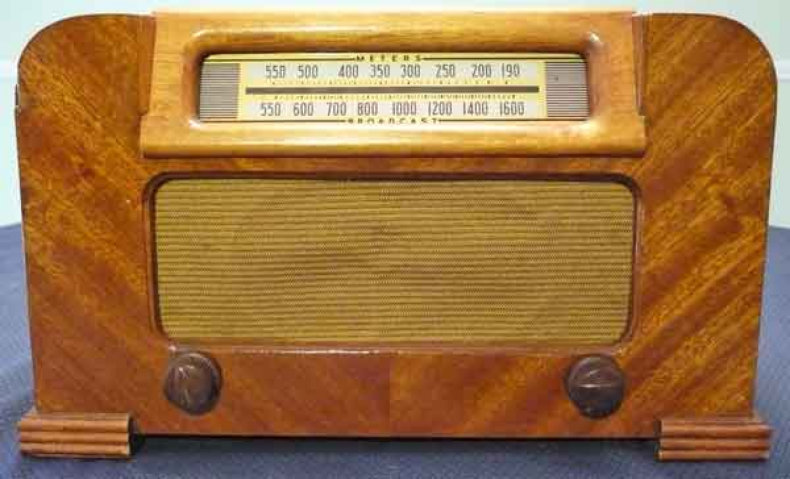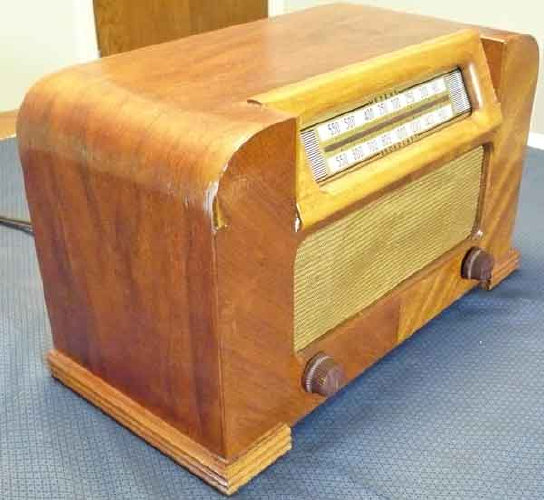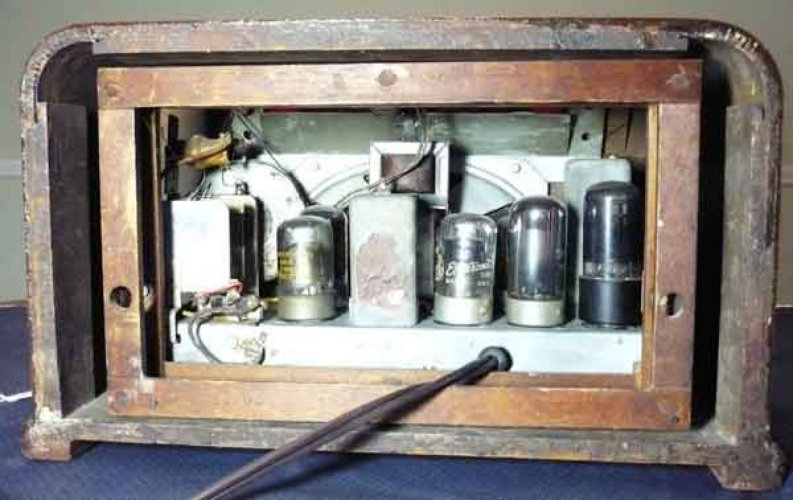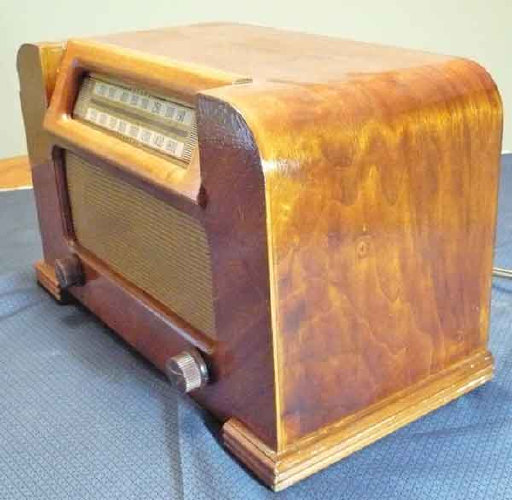 The Philco Model 42-321T is one version of two models of the same radio.This version has a walnut finish with a dark trim. The other model 42-321TI has a walnut finish with ivory trim and ivory paint around the dial. Both models receive the AM broadcast band and use six tubes.



Vadax Radio
Click on the thumbnail image to magnify view.
Click on the magnified view to return to thumbnails.
Year:1941 / 42-321T
Manufactured: 62,051 (both models)
Tubes: 6: 7C7, 7A8, 7B7, 7C6, 50L6GT, 35Z3
Band: AM Broadcast
IF Frequency: 455 KHz
Size: 13 x 8 x 6.5 inches
Power: AC or DC (110-120) Volts
Power consumption:
Cabinet: wood
Color: walnut finish with dark trim
Aerial: internal loop
Audio Output: 1/2 Watt
Return to Catalog.
Price: $125 (includes the 6.25% state sales tax).
Local pick up only.
To personally view the catalog of radios or to purchase please click .