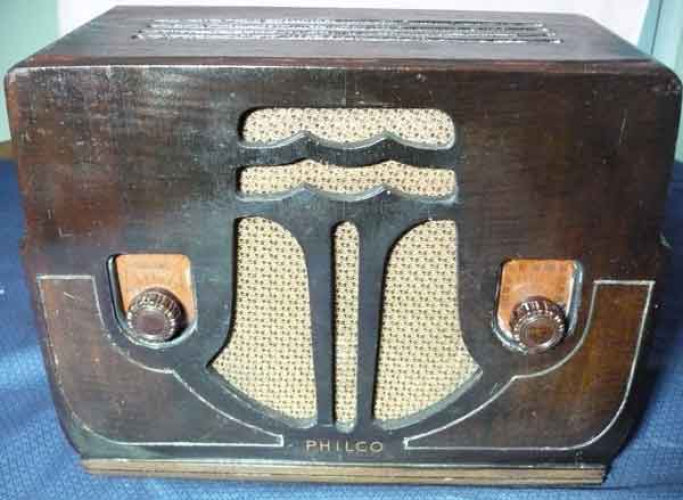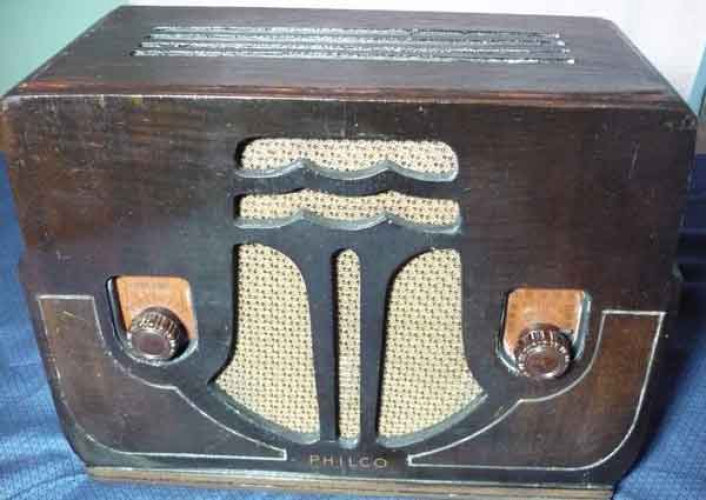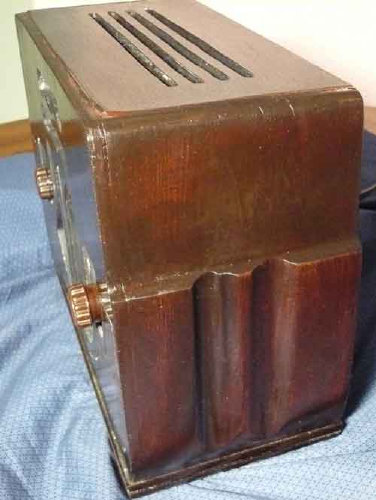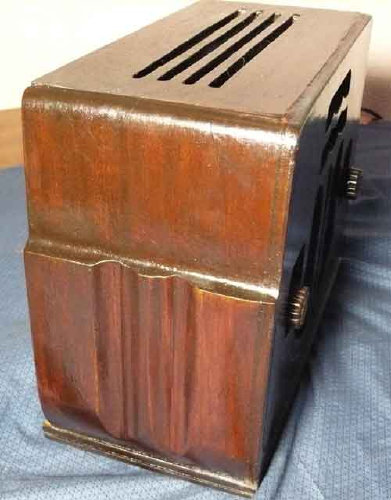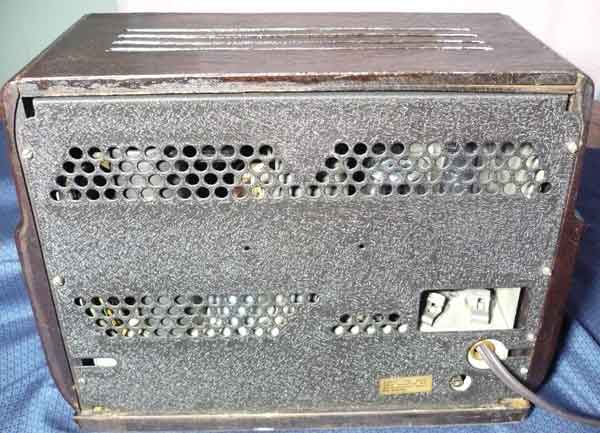 The Philco Model 59C is part of a series of similar 4-tube models with different styles of compact cabinets designs. This version of model 59 (late version, 1935) has a wooden front and a wave pattern at the top of the speaker opening. Regeneration in the IF amplifier improves sensitivity.





Vadax Radio
Year:1935 / 59C_late version
Manufactured: 21,750 (includes Model 54C w/ 5 tubes)
Tubes: 4: 77, 77, 80, 42
Band: AM Broadcast
IF Frequency:460 KHz
Size: 11 x 9 x 5 inches
Power: AC (110-120)
Power consumption: 46 watts
Cabinet: wood
Color: maple multi- stained front
Aerial req:10 to 20 feet
Audio Output: 1/2 Watt
Click on the thumbnail image to magnify view.
Click on the magnified view to return to thumbnails.
Return to Catalog.
Price: $125 (includes the 6.25% state sales tax).
Local pick up only.
To personally view the catalog of radios or to purchase please click .