The Philco Radio Model 37-600C is a four-tube superheterodyne receiver designed for standard AM broadcast reception with regeneration circuitry to improve sensitivity.
The cabinet looks the same on the back, except that the dial and controls are on the front only. During the 1930s Philco used faux layers on several models to reduce the cost.
Year:1936 / Model 37-600C
Manufactured: 98,000 (includes model 37-602C w/ 5 tubes)
Tubes: 4: 6A8G, 6J7G, 6K6G, 5Y4G
Band: AM Broadcast
IF Frequency:470 KHz
Size: 12 x 9 x 7 inches
Power: AC (110-120)
Power consumption: 45 watts
Cabinet: wood
Color: faux brownish layer front & back
Aerial req:10 to 20 ft
Audio Output: 1/2 W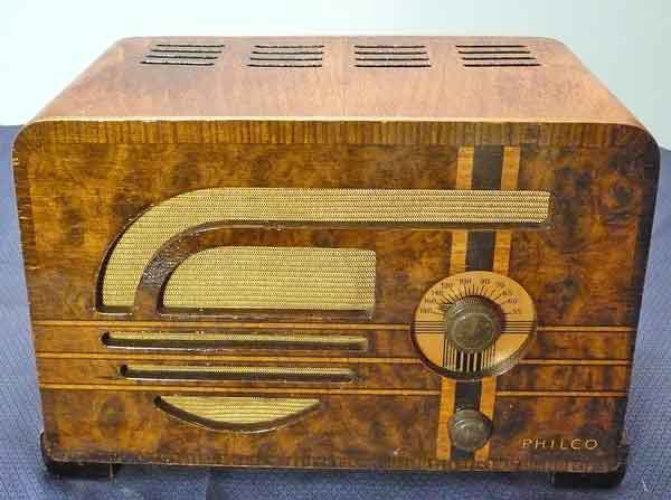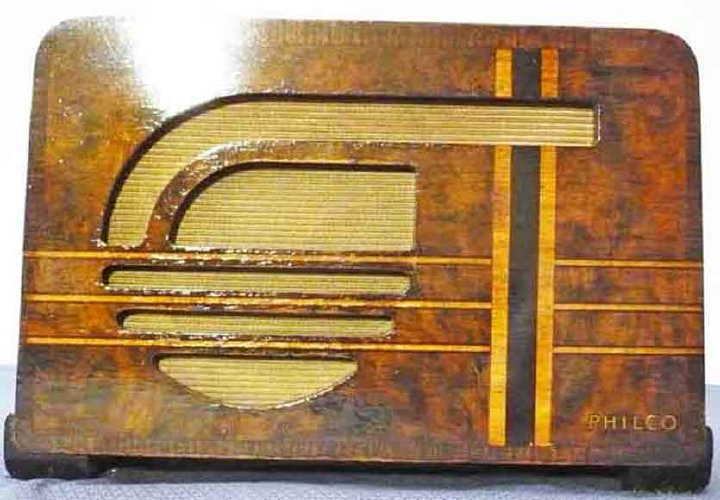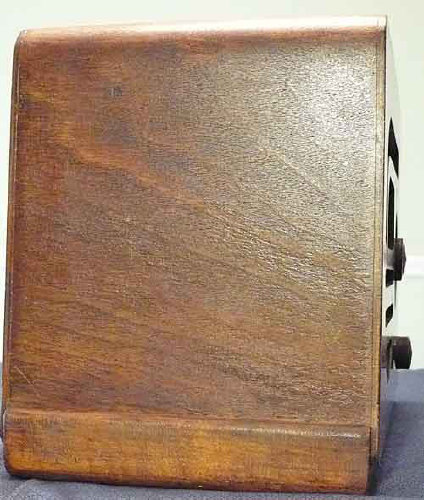 Vadax Radio
Click on the thumbnail image to magnify view.
Click on the magnified view to return to thumbnails.
Return to Catalog.
Price: $135 (includes the 6.25% state sales tax).
Local pick up only.