The Philco Radio Model 57C is a four-tube superheterodyne radio receiver combining standard AM broadcast and police band reception. Regeneration in the IF amplifier improves sensitivity.
Model 57C was a low cost upright compact table radio, often referred to as a "pee wee" or "cigar box" design.

Year:1933 / Model 57C
Manufactured: 110,500
Tubes: 4: 77, 77, 80, 42
Band: AM Broadcast / Police
IF Frequency:460 KHz
Size: 11 x 9 x 5 inches
Power: AC (110-120)
Power consumption: 46 watts
Cabinet: wood
Color: walnut veener front
Aerial req:10 to 20 feet
Return to Catalog.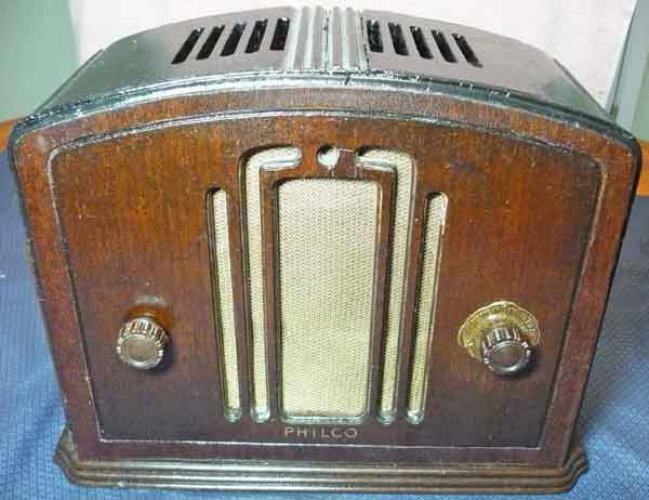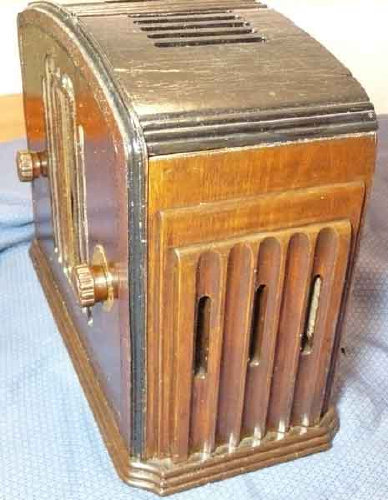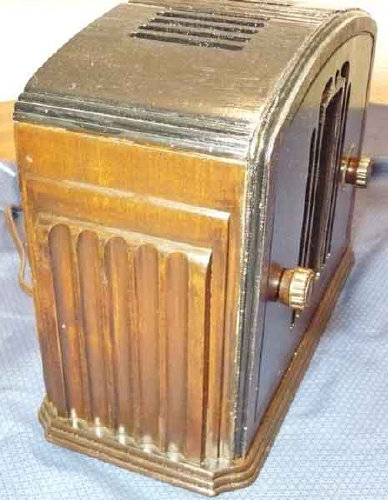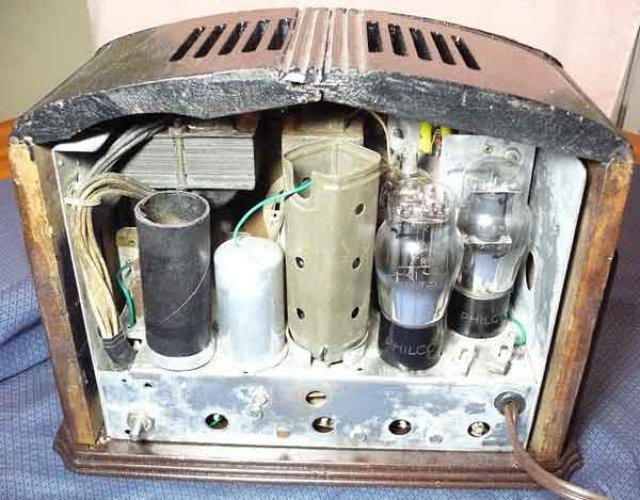 Vadax Radio
Click on the thumbnail image to magnify view.
Click on the magnified view to return to thumbnails.
Price: $125 (includes the 6.25% state sales tax).
Local pick up only.
To personally view the catalog of radios or to purchase please click .